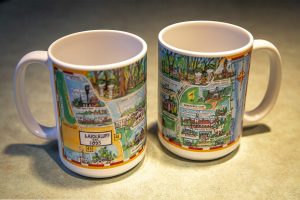 Show your Lake Bluff spirit when celebrating Lake Bluff's 125th and beyond! A selection of items you can wear, display and gift is offered by the Lake Bluff 125 committee and Lake Bluff History Museum.
Colorful mugs highlight key locations in Lake Bluff, from 1895-present, and boxed notecards and envelopes (10 per box) display a whimsical map of Lake Bluff created by Mark McMahon.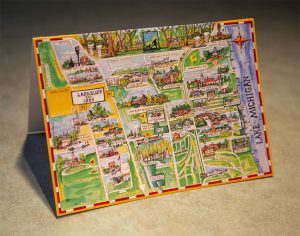 Mugs and notecards will be available for pick-up at Lake Bluff History Museum when the museum reopens. Customers will be contacted to let them know when items are available for pickup.
Make your product selection and use the Add to Cart button to order mugs and notecards now.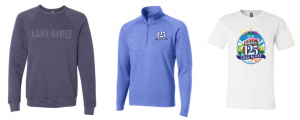 T-shirts, sweatshirts, hats, posters and more can be purchased from our online store. Click here to browse apparel options and place your order.