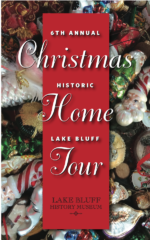 This delightful tour brings the splendor of history and the holidays to life and provides an insider's glimpse at five lovely Lake Bluff homes decorated to reflect the owners' unique style. Returning for its seventh year, the tour features homes an amazing selection of homes.
The homes range in age from turn-of-the-twentieth century to newly constructed. Join us for a look at how both historic homes and new homes designed to blend into their historic Lake Bluff neighborhoods meet the needs of today's families. In addition to the homes, two holiday boutiques featuring numerous vendors will be open from 10 am-5 pm.
Tickets are available for purchase online, and in the museum during museum hours: Tues/Thurs 1-4 pm and Sat. 10 am-1 pm. This event is a key fundraiser for the museum, supporting the museum's mission to bring Lake Bluff history to life.
Tours start at the museum, where participants are provided information to begin the self-guided tour. Questions? Call 847 482-1571 or e-mail events@lakebluffhistory.org.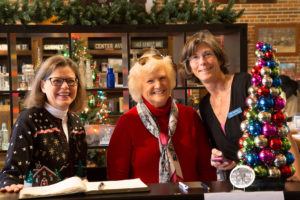 When: Sunday, December 2, 2018 from 11 a.m. to 4 p.m.
Where: Start at The Lake Bluff History Museum
127 East Scranton Avenue in Lake Bluff.
Cost: $45