A brief outline of village history follows.
1818  – December 3, Illinois recognized as the 21st State.
1833 – A US treaty with the local Native American Indian tribes opened this area for settlers allowing the US to sell the land for $1.25 an acre.
1833 Green Bay Road was a dirt road and a military highway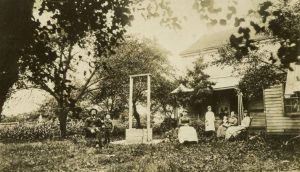 1836 – John and Catherine Cloes, German immigrants, purchased 100 acres of farmland on the lake near Blodgett. John opened a blacksmith shop on Green Bay road.
1837 – William and Mary Dwyer farmed & ran a stagecoach stop on Green Bay Road where the elementary school now stands.
1838-1849 – Green Bay road was a log road carrying stagecoaches and supplies between Chicago and Green Bay.
1850 – John Cloes and two of his sons leave to mine gold in California (John died in Sacramento).
1850 – Shields Township established.  First meeting was held at the Dwyer's Inn on April 4.
1855 – A Railroad station was built and the town, known as Rockland, developed between Green Bay Road and  what is currently Sheridan road.
1866 – The Rockland Union Church was built at southwest corner of Green Bay and Rockland Road.
1870 – The Rockland School was built on the northwest corner of Green Bay and Rockland Road.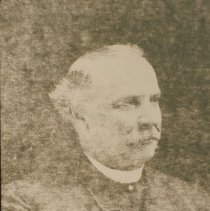 1875 – A group of Methodist clergy purchased from Ben Cloes 100 acres of land bounded by the lake, Moffett, Prospect, and Ravine Ave. They established the Lake Bluff Camp Meeting Association.
1876 – July 6th the first camp meeting worship service was conducted.
1883 – The Hotel Irving was built, a new Tabernacle was built, and an Artesian well was drilled.  This well provided water for the hotel and created a 10-acre lake (Artesian park) .
1898 – The Lake Bluff Camp meeting Association holds its last program and gives its property to the Village.
1895 – The Village of Lake Bluff is incorporated.
1895 –A four-room School is built on Sheridan Place; it became known as East School
1895 – Lake Bluff Children's Home is founded by the Methodist Deaconess's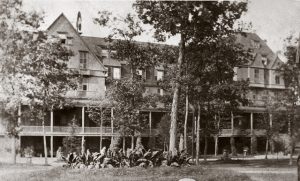 1897 – The Hotel Irving burns to the ground
1898 – The Lake Bluff Camp meeting Association holds its last program and gives its property to the Village.
1900 – Lake Bluff Volunteer Fire Department formed.
1904 – The brick railroad depot is built.
1905 – The Village Hall is erected
1911 – The 1st Lake Bluff Fourth of July Parade is held.
1917 – Lake Bluff collects dollars to purchase an ambulance for use in France WWI.
1919 – Veterans Memorial on the village green installed.
1921 – American Legion Post 210 organized.
1923- Ravine Forest subdivision is approved and streets laid out.  Subdivisions are also laid out along Green Bay  Road and Route 176.
1924 – Lake Bluff Park District created.
1924 – Lake Forest High School is built.
1926 – Lake Bluff Library established.
1950+ – Rockland area – now known as North Terrace – area is built up
1955 – Lake Bluff Junior High (now known as Lake Bluff Middle School) is built. (renovated 2015)
1960+ – West Terrace & East Terrace areas developed
1967 – Lake Bluff Central School is built. (Demolished 2012)
1970s-1980s – Tangley Oaks, Armour Woods and Belle Foret are built.
2008 – East School demolished
2008 – Lake Bluff Elementary School opens on Green Bay Road.